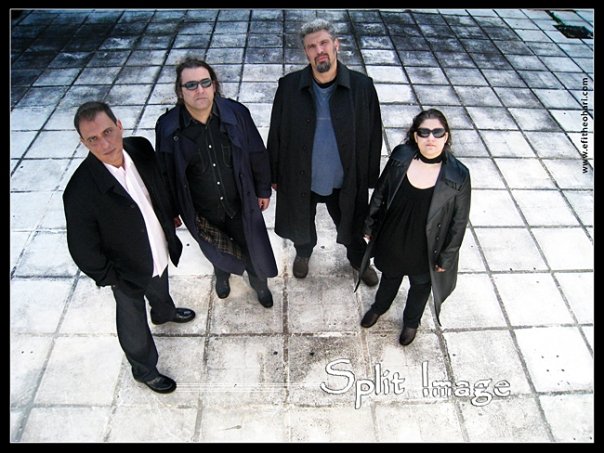 Split Image is a Greek New Wave group that was formed in the early 80's. Due to the circumstances they didn't release any material then, although they did many live shows in Athens . In 2007 they decided to be active again, planing to start playing live and record their old an new material.
The present line up is consisted by: George Scordilis (guitar, voice), Giannis Charalambidis (keyboards), Stathis Papandreou (drums) and Erianna Tzanelli (bass).
Τheir first album with the title "Exposure" was released in January 2012 by Dead Scarlet Records. In May 2015 they released a 7'' with two brand new songs (Time is not my friend ~ A muse).